Thank you for stopping by! I love connecting with readers! Feel free to have a look around and get to know me. I'm also on Twitter and Facebook. Don't forget to sign up for my newsletter and be the first to learn about upcoming releases, giveaways, and book signings.
Thanks for joining me. And remember, love is the greatest adventure!
Happy Reading!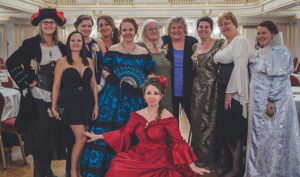 2016 Historical Romance Retreat in Spokane, Washington

A Cowboy's Mistletoe Promise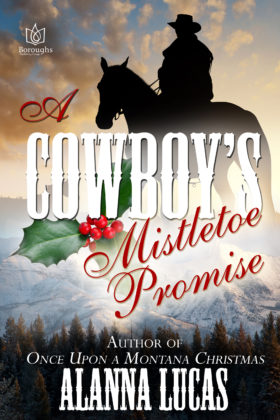 After running away from her abusive husband, Michaela Akerman hopes to find peaceful solitude in the beautiful frontier territory of Montana…until a dangerous gunslinger comes to town and all her hopes and dreams are turned upside-down.
NEW BEGINNINGS
It took Michaela Akerman years to garner the courage to leave her abusive husband. Sneaking out in the dead of night, she embarked on what she hoped would be a better life. In Cottonwood, Montana, she's found anonymity and a kind of happiness. Although she longs for more, she is content with her little cottage on a ranch outside of town, and she works for wonderful people who've become like a family.
Gunslinger Drake Jaeger has always lived life by his own rules, doing whatever it takes to survive, and now he has the opportunity to seize his lifelong dream. All that he has to do is help a man who once saved his life. All that stands in his way is the fetching Miss Michaela Akerman. And Christmas. Dark secrets are about to be revealed, and to complete his job Drake must put duty over everything—including the sudden allure of all that's good and true. And love.
Available at these retailers:

Waltzing with the Earl
"Lucas weaves such a gorgeous historical romance filled with descriptive imagery of Regency England."
~ Princess of the Light – Mrs. N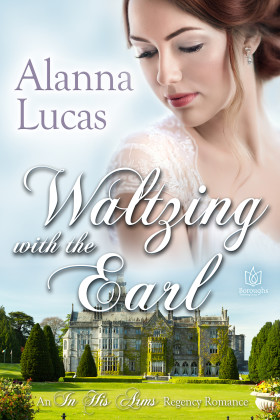 Believing he is cursed, Tristram, Lord Trevena, the Earl of Longstone, agrees to do just one favor for a friend, to dance with the man's sister, but the beautiful and headstrong Isabel Albryght will settle for no less than claiming his lonely heart.
A PROPHECY FORETOLD
Raised by her doting older brother, Isabel Albryght grew up cosseted and protected. She enjoyed her life in the country, her books, and her freedom. Then her brother married. Within months Isabel's best friend married. It seemed it was time for Isabel to marry, too. Socially awkward and a bit too keen for most of the ton, Isabel proceeded to have the most horrible season on record…until she was approached by Tristram, the Earl of Longstone.
Two dances. That was all Tristram could offer anyone when considering his family curse, which had taken all he loved in the last ten years, so his promise to the beautiful Miss Albryght's brother was simply that. The ton would soon see she was a desirable partner, her awkwardness would fade and other young swains would beat feet to her doorstep. But then he held her in his arms, and the delightful Isabel became his beating heart. Headstrong and full of passion, she believed she might waltz them away from Death. She alone could tempt him to try.
Available at these retailers:





M.