A Cowboy's Mistletoe Promise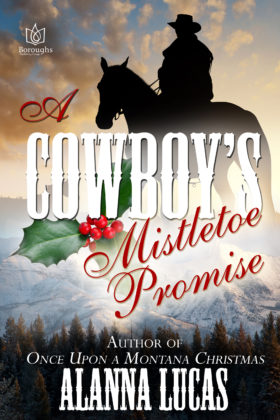 After running away from her abusive husband, Michaela Akerman hopes to find peaceful solitude in the beautiful frontier territory of Montana…until a dangerous gunslinger comes to town and all her hopes and dreams are turned upside-down.
NEW BEGINNINGS
It took Michaela Akerman years to garner the courage to leave her abusive husband. Sneaking out in the dead of night, she embarked on what she hoped would be a better life. In Cottonwood, Montana, she's found anonymity and a kind of happiness. Although she longs for more, she is content with her little cottage on a ranch outside of town, and she works for wonderful people who've become like a family.
Gunslinger Drake Jaeger has always lived life by his own rules, doing whatever it takes to survive, and now he has the opportunity to seize his lifelong dream. All that he has to do is help a man who once saved his life. All that stands in his way is the fetching Miss Michaela Akerman. And Christmas. Dark secrets are about to be revealed, and to complete his job Drake must put duty over everything—including the sudden allure of all that's good and true. And love.
Available at these retailers:

"…highly recommend this short read to anyone in love with the old west and historical western romance."
– Romance Marketplace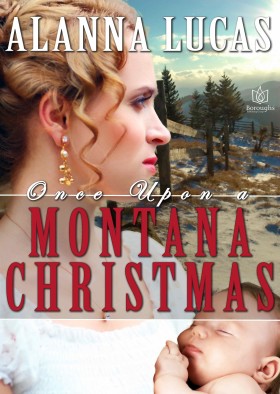 Miss Eva Kenward left England with a dream, but when she finds herself stranded on the rugged frontier of Montana with a babe in arms, only one man—a handsome cowboy—can make that holiday wish come true.
HOLIDAY SURPRISES
Miss Eva Kenward does not want to spend another Christmas alone. Leaving Queen Victoria's England, she journeys to America in search of an uncle but finds herself on the rugged frontier of Montana. And with no money and no acquaintances, the rudest man she has ever met is the one she must engage. Especially considering the precious bundle in her arms.
"Hunt" Strauss has been fooled before by beauty. So when the ravishing young woman arrives on his doorstep, he suspects her of ulterior motives. But perhaps the baby she holds truly is his kin…and when Miss Kenward finds herself stranded after a hotel fire, he reluctantly agrees to help. Bringing her to his sprawling ranch, Hunt tries to keep his distance. But the enticing woman and her enthusiasm for the season soon prove that fairy tale love stories—and holiday wishes—really can come true.
Available at these retailers: