Wish Upon a Waltz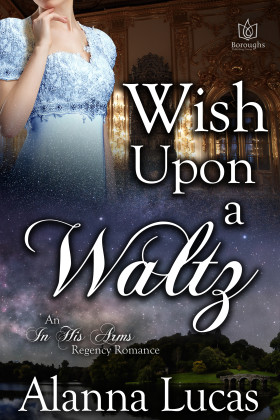 ONE NIGHT, ONE DANCE, ONE CHANCE
At twenty-five, Anastasia Quintin has resigned herself to live in quiet seclusion as companion to Miss Albryght, but one lost wager by her headstrong bookworm of a mistress soon requires Anastasia's return to the society from which she hides. Her first event in eight years is to be a house party in honor of the recently entitled Earl of Huntingdon, hosted by his haughty old grandmother.
Having come to his title by tragedy, the handsome Huntingdon is new to the ton, but he is not new to Anastasia. Dante St. Clair is the very man who long ago stole her heart and thereafter dashed all her hopes and dreams. He is the man she must never let discover her identity, but whom she can no more avoid than a moth can a flame. One waltz will destroy her, and for it, Anastasia will risk everything…and win.
.

Dancing Around the Truth
Dark secrets, lies, and a far too enticing widow threaten to destroy the orderly world Benjamin Weston, the illegitimate son of the late Baron Albryght, has made for himself…and Mrs. Philippa Keates might just also hold the key to unlocking his heart.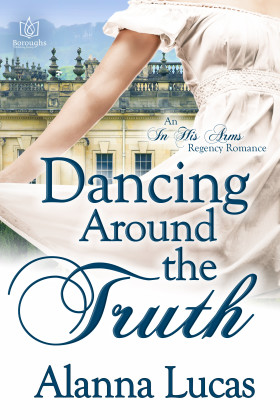 SECRETS & LIES
Mrs. Philippa Keates thought she'd found her happily-ever-after when she eloped, but two years and no children later she is named a widow. Then a woman claiming to be her late husband's wife appears, and Philippa demands answers.
AND LOVE
Benjamin Weston, the illegitimate son of the late Baron Albryght, has made a name for himself conducting investigations for those willing to pay a high price for discretion. When a childhood friend shows up on his doorstep, begging for his assistance, Weston fears most of all that she will discover the truth…and thus bring further scandal to herself, the only woman he has ever loved. But as he unravels her mystery, as secrets of his own begin to come to light, soon it becomes clear that there is more at stake than just Philippa's reputation—and nothing less than her heart.